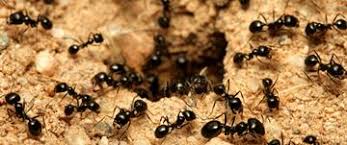 Ants are a very common pest problem reported in New Jersey . Ants can cause issues to your property and make your skin crawl while doing so. There are a variety of Ants that will even eat through the wood in your home.Contact On Point for an estimate for Ant services today. Our ant treatment is effective with results that are immediate. Get rid of your ant issue today !
These Ants cause headaches for homeowners below are some common ants you may be familiar with prone to the New Jersey area.
Acrobat Ants
Carpenter Ants
Odorous Ants
Pharaoh Ants
Pavement Ants
Ants an disrupt your normal home lifestyle. Allow On Point Pest Control to restore normalcy to your home. You need someone you can trust to get rid of and control your Ant infestation for good. On Point specializes in carpenter ant treatment in NJ. We also specialize in carpenter ant service in NJ. If you think you have a Ant problem call us today to schedule a FREE home inspection.
On Point Pest Control proudly provides expert pest control and Ant extermination in New Jersey. With over 10+ years experience we've helped many homeowners manage and exterminate their Ant and other pest problems. Let us help you!