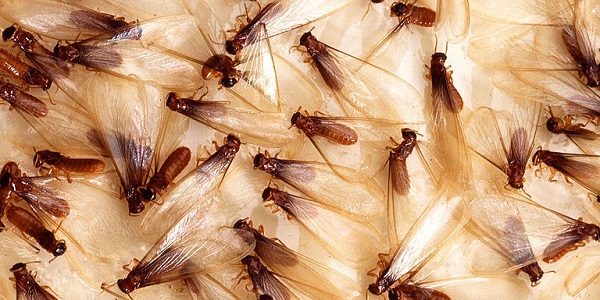 On Point Pest Control Residential Treatment
On Point Pest Control is a leading Termite treatment NJ company in NJ. Our treatment methods are advance and we only use the top products available in our industry to remove termites from your property.If you're like most home or business owners , you probably know that termites aren't creatures to take lightly. Termites have the potential to cause serious property damage, so if you have reason to believe that they've invaded your space, you need a reliable team to come in and get rid of them before they truly wreak havoc. And that's precisely where On Point Pest Control comes in. As an established pest control company , we offer termite extermination services designed to rid you of your problem and preserve the property you've worked so hard to maintain. On Point is the leading termite exterminator company in the industry. We pride ourselves on being the leading termite control experts in the NJ area, our solutions to protect your home and business from termites are effective and efficient. On Point also offers nj termite inspections, including HUD and WDI forms, for all your real estate needs.
On Point Protects Your Investment
Termites account for billions of dollars in property damage.If a termite issue is left untreated it can literally eat up your property value over time. A termite problem can effect your ability to sell or even refinance your home or business. Most termite damage is not covered by your standard homeowner's insurance policies. Therefore, a proper Termite control plan is imperative to maintain the stability of your property if a termite issue is found.
What You Can Expect From On Point Pest Control Experts
On Point provides you with a through Termite Inspection to locate and indicate any/ all Termite damage.
Your On Point expert will explain and lay out a complete treatment plan that is cohesive and understandable.
All treatments come with an extensive warranty
On Point utilizes Termidor SC, the top product in the industry to conduct a barrier treatment around your property.
On Point offers an all year on-going monitoring plan to protect your home from future termite activity
Here at On Point, we are the company you can rely on, after all we are On Point ! The best choice in Termite Control Services.
Commercial Termite Control
On Point Pest Control are experts in NJ Commercial Termite Control . We use the most efficient methods to treat Termite issues in businesses. On Point values your business and we understand the urgency when Termites are found around your commercial property. On Point's experts are proficient in building structures, knowledgeable in the most effective pesticides for termite treatment, and we understand the autonomy of termites, which gives us an extra step up on other pest control companies.
Don't Wait
The longer you hesitate upon discovering a problem, the more extensive your termite damage is likely to be. Don't take chances when On Point Pest Control offers thorough, effective termite extermination services. When you call on us, our dedicated team will arrive on the scene and do a comprehensive evaluation of your property. From there, we'll utilize state-of-the-art methods to get rid of your termites and prevent them from coming back to cause trouble.
Call us today for more information or to schedule an appointment.