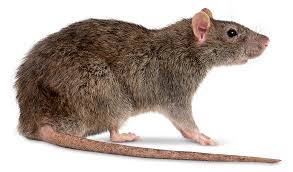 On Point Pest Control is the best choice by customers for rodent control in NJ.We are the top mice, rat exterminator in the pest control industry.Rodents can cause a lot of problems to your property.They tend to find their way into your home by literally chewing their way into your home or business. This causes minor damage to sheet rock, walls, and sometimes even wiring. Here at On Point Pest Control our technicians make sure we locate these holes and seal them to prevent reentry of these rodents into your home or business. Our state of the art techniques along with other effective treatment, eradicate these pesky rodents. Treatment methods are strategically determined by our experienced technicians who consider factors such as the location of the issue whether interior, exterior, or both.
Local homes and businesses have trusted On Point Pest Control to offer rodent control in, NJ that works. On Point Specializes in effective Mice extermination in NJ. Our Technicians are some of the top mice exterminators in NJ. On Point Pest Control is one of the leading companies in NJ rodent extermination. We pride ourselves on offering our customers the best solutions in rodent control NJ that are affordable and inexpensive.
*On Point offers FREE inspections/Estimates.*
Don't Wait For A Rodent Infestation To Become A Problem
If you've noticed rodents like mice (or worse, rats) crawling and scuttling about, whether at night or during the day, you should call us as soon as possible. On Point's NJ rat extermination is one of the most effective methods used to eradicate our customers rat issue. Our expert rat exterminators in NJ use the safest , but efficient methods in the industry. Mice and Rats typically carry diseases that are harmful to humans. Don't give those mice time to reproduce and turn into your own personal plague.
Humane & Environmentally Responsible Rodent Control
At On Point Pest Control we specialize in all of the traditional rodent control methods; but we also offer some of the most green-friendly, cutting-edge rodent control tactics. These include baits and traps that don't use toxic poisons.
They May Look Cute, But They Are A Menace!
Mice and rats may appear to be small, harmless animals, but they can all too quickly become a health hazard. Call us for responsible rodent control today.